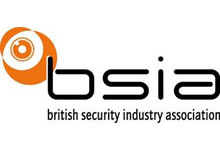 British Security Industry Association appoints chairmen for membership sections
The
British Security Industry Association (BSIA)
has appointed chairmen for most of its sections of membership, following its Annual General Meeting, which was held on Wednesday the 13th of July.
BSIA Chief Executive, James Kelly, comments: "The success of the BSIA is not only achieved by the work of its staff but also the ongoing dedication from members who are willing to serve on the various committees. Every section is represented on the Association's Council, meaning that every area of membership is fully engaged and involved in shaping the strategic direction of the Association."
"I would like to take this opportunity to thank all of the previous section chairmen for their efforts and contributions and I extend a warm welcome to the new faces who are taking up the post of chairmen."
The new list of BSIA section chairmen and vice-chairmen are as follows:
Access Control
Chairman: Mike Sussman (TDSi Ltd)
Vice Chairman: Paul Adams (Kaba Ltd)

Cash and Property Marking
Chairman: Chris Taylor (Selectamark Security Systems PLC)
Geoff Knupfer (SmartWater Technology Ltd)
Cash & Valuables in Transit
Chairman: Ashley Bailey (Loomis UK Ltd)
Vice Chairman: Tina Bishop (BDI Securities UK Ltd)
CCTV
Chairman: Pauline Norstrom (Dedicated Micros Ltd)
Vice Chairman: Simon Adcock (ATEC Security)
Crowd Management
Chairman: Antony Ball (Show and Events Security Limited)
Vice Chairman: Mark Hamilton (G4S Secure Solutions UK Ltd)
Export Council
Chairman: John Davies (TDSi Ltd)
Vice Chairman: Greg Stuttle (GJD Manufacturing Ltd)
Information Destruction
Chairman: Russell Harris (PHS Datashred Ltd)
Physical Security Equipment
Chairman: Clive Baker (Kaba Ltd)
Security Consultancies
Chairman: Chris Lawrence (Carillion TPS)
Vice Chairman: Barry Walker (MFD)
Security Equipment Manufacturers
Chairman: Tony Allen (Dycon Ltd)
Vice Chairman: Adrian Mealing (Texecom Ltd)
Security Guarding
Chairman: Stuart Lowden (Wilson James Ltd)
Vice Chairman: Colin Moore (Unipart Security Solutions Ltd)
Download PDF version