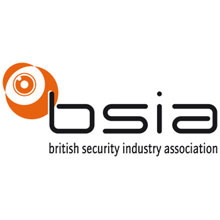 Technological innovation within the UK's security sector is driving demand
Technological innovation within the UK's security sector is driving demand for British-made technology among Asian buyers, according to members of the British Security Industry Association's Export Council, many of whom are currently preparing to exhibit at IFSEC Southeast Asia in September.
As part of the world's leading portfolio of security, fire and safety events, IFSEC Southeast Asia is the region's pre-eminent authority on the expertise and guidance for the industry, and is held in Kuala Lumpur between 3rd-5th September 2014. The event is billed by organisers as the centre for 8,000 buyers and decision makers, who attend for a wide range of reasons from reviewing the latest products and innovations to building business partnerships and making deals.
Alongside the exhibition, a lively education programme – part of the IFSEC Global Academy – attracts senior purchasers looking to gain an overview of the market and the latest technological developments.
A key driver of demand for UK products and services is the technological innovation demonstrated by British manufacturers, which will be showcased at this year's event by three BSIA member companies scheduled to exhibit as part of the BSIA-organised UK Pavilion: GJD Manufacturing Ltd, Metham Aviation Design Ltd and TDSi Ltd.
On display at GJD Manufacturing Ltd's stand – Hall 4, Stand UK13 – will be the company's state-of-the-art dual-tech anti-masking curtain detector, which utilises microwave and PIR sensors with integral anti-masking detection to create an invisible curtain beam pattern which will protect a user's property against crime.
Launched at the show by GJD will be Harper Chalice's FenceSecure™ electronic perimeter intrusion detection systems. Coupled with GJD's innovative range of external PIR and Dual-Tech motion detectors, a comprehensive product offering is now available that truly offers the first and second lines of defence for any perimeter requirement.
Meanwhile, TDSi Ltd will be showcasing its new reader range at IFSEC Southeast Asia, following the range's launch at IFSEC International in June. Included in the line-up are new versions of TDSi's MIFARE CSN (Chip Serial Number) and its proximity readers, which have been updated to combine users' needs for visibility and intuitive operation with the aesthetic ability to fit in with modern architecture and surroundings.
TDSi's Managing Director, John Davies, commented: "Readers are an essential part of most secure access control systems, so we have been extensively talking to our customers, end-users and partners to ascertain what would best suit the needs of the real world. As well as using the latest technology, the feedback we received revealed that often more basic elements, such as the shape / size of the reader."
BSIA members are seeing an upsurge in demand from the Southeast Asian region, with respondents to a recent BSIA survey reporting that business has increased in the region over the past 12 months. Among the customers served by UK exporters in the area are critical national infrastructure providers, with BSIA members beating stiff international competition to win business in the region.
Visitors to IFSEC Southeast Asia can find out more about the BSIA's Export Council and the expertise of its members by visiting the Association on stand UK16.
Download PDF version