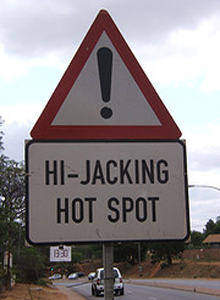 Tubular Intelligent Solutions in South Africa are to market, sell and deploy MATE's intelligent video products
MATE-Intelligent Video, the technology leader in intelligent video surveillance systems and video analytics announces a new partnership with Tubular Intelligent Solutions - a major security, IT and network systems integrator in South Africa to market, sell and deploy MATE's intelligent video products for pro active video surveillance, behaviour recognition, people and vehicle counting.
"There is a real need for intelligent video technology in South Africa. We were impressed with MATE's product offerings and are confident that their solutions will help respond to the security challenges we face," says Dieter Venter, sales director at Tubular Intelligent Solutions. "Here the situation is different from the US or Israel. In South Africa, we fight crime rather than terror."
A recent study from the South African Police Service reported the country to have the sixth highest murder rate in the world. Because of increasing crimes, many middle-class South Africans have moved into gated communities abandoning the central business districts.
Security companies with armed guards are becoming very popular for businesses and many households who seek security from the private sector.
MATE's intelligent video solutions provide powerful real-time video content analysis that can detect suspicious events such as: loitering, perimeter intrusion or stolen objects. By automating video monitoring with different behavior recognition rules, MATE's solutions help prevent crime and help officials achieve faster response times in case of an incident.
"We are thrilled to partner and support a well renowned integrator and are looking into new creative ways to deploy our technology to secure cities, schools and businesses," says Aviram Segal, VP of Sales & Marketing at MATE.
Download PDF version