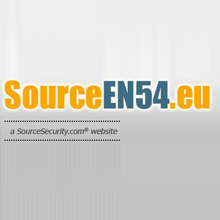 The website features more than 300 products from makers of EN 54-certified voice alarm systems
SourceSecurity.com, the leading online publication for the security industry, is pleased to announce the launch of SourceEN54.eu, a comprehensive information resource for the European voice alarm industry.
Featuring over 300 products from several leading manufacturers of EN 54-certified voice alarm systems and loudspeakers, including Bosch Security, Bardic and TOA, SourceEN54.eu will provide an unrivalled product comparison tool for specifiers and purchasers of these products. Other content will include a growing global directory of companies in this realm, as well as news and announcements pertaining to fire detection and voice evacuation systems.
"With this website, we hope to spread greater awareness about the EN 54 standard in the voice evacuation industry," said Tony Saville, Publisher of SourceEN54.eu. "We will continue to make the site even richer with greater volume and frequency of content that will make it easier for specifiers and purchasers to identify the right product and supplier."
"We welcome companies making EN 54-certified products to get in touch with our Editor with information about their latest products and take advantage of this powerful online platform."
Download PDF version