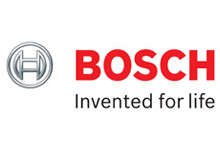 Bosch is now using Twitter to communicate new product launches, software upgrades, and general news
Bosch Security Systems
is embracing modern social networking tools to get vital news to installers, specifiers and end-users as soon as it happens.
The company is now using Twitter to communicate new product launches, software upgrades, and general news on incentives and other promotions instantaneously, and with the opportunity to create an immediate dialogue with their customers. It is also uploading product demonstrations onto YouTube, with the opportunity to provide practical installation tips and advice, as well as links to relevant technical articles.
Ian Crosby of Bosch Security Systems has already trialled the initiative: "There is sound logic in getting essential information into our customers' hands as soon as possible and give them the chance of instant feedback," he says. "Our You Tube videos also show customers in a few short minutes what it might take pages of documentation to effectively communicate."
Bosch can control the circulation of it's 'tweets' and use SMS texting and the Twitter website to keep in touch.
Download PDF version