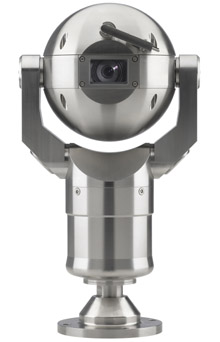 The UK's popular Big Brother reality TV series uses Bosch's MIC Series PTZ cameras
Now in its tenth successful year, the UK's popular Big Brother reality TV series uses Bosch's MIC Series PTZ cameras.
MIC cameras are synonymous with Big Brother, having been used from the programme's start in 2000. Images of the cameras are used to promote the series and to bridge links in the programme itself.
To help get the first series on the air the team from Forward Vision, who designed the MIC cameras - and who were acquired by Bosch Security Systems in 2008 - worked closely with Big Brother's technical facilities company, Roll to Record, to overcome the technical challenges relating to the control of the cameras. The team even descended on the Big Brother house at Three Mills Studios in East London for the entire weekend preceding the first show to install and commission the cameras, and make sure the programme went out on time.
Roll to Record is a world leader in HD and SD robotic camera systems and is the UK's leading innovator for reality television, gameshows and entertainment series. Roll to Record specialises in studio installation and reality programming, and throughout its 20-year history has been working with leading production companies and broadcasters to deliver pioneering shows.
The celebrity version of the often controversial Big Brother series aired in the UK in January and was one of the most successful series to date featuring appearances from diminutive actor Verne Troyer, LaToya Jackson and the eventual winner and former weather girl Ulrika Jonsson. The UK's 10th anniversary series of Big Brother will be aired in summer 2009.
Download PDF version