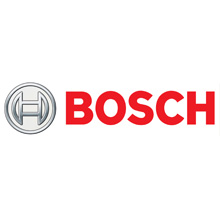 The re-branding will strengthen the company's reputation as an innovative solutions provider
ADC Technologies, a leading service provider of integrated security solutions from access control to smart card based systems in Singapore, will be known as Robert Bosch Security Solutions Pte Ltd effective 1 April 2012.
The re-branding of ADC to the Bosch brand will reinforce its reputation as an innovative solutions provider in high quality customised security solutions to meet the challenging demands of operational security in various industries.
Announcing the name change, Wilfred Steeman, Vice President, Security Systems (Asia Pacific) of Robert Bosch (South East Asia) Pte Ltd said, "With the re-naming, the brand name of Bosch - which is globally renowned for innovation, reliability and quality - will support Robert Bosch Security Solutions in accelerating its business growth to the next level."
He added, "In 2012, we are releasing several exciting new products and implementing a new facelift for our Power Vision Enterprise System* to reflect our re-positioning."
The acquisition of ADC in 2005 has provided good synergy to Bosch in strengthening its position in Singapore as a leading supplier and integrator of security, safety and communication systems and components.
Bosch is renowned as a global technology leader in automotive and industrial technology, consumer goods and building technology, software systems and solutions in the global market. Bosch Security Solutions can be found in a vast array of applications across residential, commercial and industrial buildings, transportation and government sectors, educational institutions and public venues - both globally and in Southeast Asia.
Bosch supplied digital conference equipment to the G20 summit meeting in London and the UN climate-change conference in Copenhagen. In Singapore, Bosch was responsible for linking over 14,000 public address speakers via fiber optic cables for Resorts World Sentosa (RWS), providing an integrated solution for RWS' public address, emergency evacuation and music system.
Download PDF version