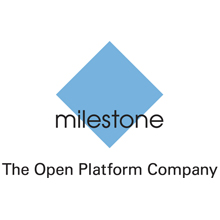 ALSO-Actebis chose Milestone as its VMS solution partner after investigative dialogues with several VMS providers
Milestone Systems, the open platform company in IP video management software (VMS), and ALSO-Actebis, distributor of IT and consumer electronics products, have signed a distribution agreement to provide Milestone XProtect IP VMS in Scandinavia. After investigative dialogues with several providers of video management software (VMS), ALSO-Actebis chose Milestone Systems as its recommended VMS solution partner. The distribution agreement initially covers all of Scandinavia, but allows the opportunity for expansion into the rest of Europe.
"With solutions from small installations of four cameras per site to large implementations with several thousand cameras, Milestone can handle all types of requirements from the market," says Michael Hygild Sorensen, Product Sales Specialist at ALSO-Actebis. "We want to work with the industry's leading producers, which we have evaluated Milestone definitely to be: this is documented by the fact that for many years they have been reported as the global leader for open platform IP video surveillance software by IMS Research. Milestone solutions span a wide spectrum and have many vertical sector-specific applications that our channel will benefit from. Our companies' agreement ensures that our dealers can offer the market-leading software to support the strong camera brands we carry, such as Bosch, Canon, HIKvision and D-Link."
"ALSO-Actebis is one of the largest distributors in Europe, and they have a focused department specialising in IP video surveillance based in Denmark, with additional expertise from the retail industry," explains Lawrence de Guzman, Director of Sales Operations at Milestone Systems. "They can clearly see the business value of harnessing IP video with their range of products and solutions, towards a large channel of IT resellers. Milestone's open platform architecture for IP video management appeals to IT professionals who want to take advantage of the high growth potential it offers for expansions and integrations with other security or business systems."
Download PDF version