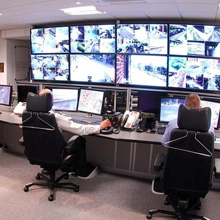 Gemini version 1.3 will be on Bold's stand C17
Alarm monitoring, CCTV and lone worker protection are some of the applications handled by Bold's integrated security software, Gemini. Version 1.3 will be on Bold's stand C17, featuring multi-protocol alarm handling, CCTV verification, lone worker protection, control room management and support for all leading security monitoring products in the UK market.
Bold will also present the new Gemini advanced audio server which fully integrates incoming and outgoing voice traffic. For example, alarms from multiple systems with audio, with alarms or CCTV, will be routed to the workstation, allowing review of audio clips and live audio to be monitored and logged. In addition to support for auto dialling and verification of standard alarm panels and CCTV systems, Bold's new solution is perfect for multi-protocol lone worker and social care monitoring.
Gemini supports full compliance with the UK standard for alarm receiving centres, BS:5979 CatII.
Download PDF version
Download PDF version