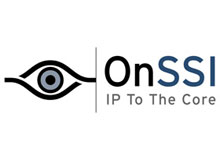 Enhances third party NVR integration with Ocularis IP video management platform
On-Net Surveillance Systems, Inc.
(OnSSI), the security industry's leading developer of professional IP video surveillance solutions, announced the expansion of its Ocularis open-architecture platform to include integration with third party NVRs, recorders and managed NVRs. This expanded integration initiative further extends the availability of Ocularis' intuitive advanced user interface, alerting system and investigative tools, to the continually growing number of users who would like to migrate to, or have deployed, IP video surveillance management solutions.
"Over the last several months we have discussed our enhanced open interface initiative with numerous NVR developers, many of whom are OnSSI competitors. The initiative was very well received as it provides users and systems designers with the ability to pair their existing or new recording solution with the most advanced IP video management platform available," said Gadi Piran, President and CTO of OnSSI. "Initial implementations will be released soon and announcements on companies participating in the expanded open platform initiative will follow shortly."
The Ocularis platform includes the latest advanced IT technology from OnSSI and has been designed from the ground up, by and for physical security personnel to deliver the highest levels of functionality. Ocularis' video-centric Physical Security Information Management (PSIM) platform, and state-of-the-art user interface and experience, allow enterprise users to manage multiple vendors' security products under a single umbrella. Video and data information from analog and IP cameras, encoders, NVRs, video storage systems, access control, fire and alarm systems, video content analytics and more can all be correlated, conditioned and digested to provide concise alerts and visualization of predefined security events.
With OnSSI's expanded open-architecture initiative, Ocularis' many advantages are now available to users and vendors whose systems previously did not have these capabilities. This can effectively extend the operating life of existing systems, enhancing new systems with added functionality while improving overall ROI.
Download PDF version