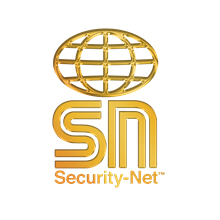 The new hires include central station operator, service technician, accounting manager and sales intern
Security-Net, a global provider of security integration services is pleased to announce new hires in two of its 19 North American member companies.
Following are recent announcements from systems integrators The Protection Bureau and Cam-Dex Security Corp. The new hire announcements include a Second Shift Central Station Operator, Service Technician, Accounting Manager and a Sales Intern.
The Protection Bureau, Exton, Pa.
Devon Utterback has joined The Protection Bureau as a Second Shift Central Station Operator. In this position she is responsible for all things connected with Central Station operations, including responding to alarms and providing dispatching support. Utterback will also assist clients with testing their systems and troubleshooting alarm issues before generating a service ticket. Utterback graduated in May from West Chester University in West Chester, Pa., where she studied Emergency Management.
Luke Zinszer has been hired to fill the position of Service Technician for The Protection Bureau, where he will focus on installation and service support for clients. He has experience with C•CURE 9000 and Genetec 5.2. Zinszer graduated from Temple University in Philadelphia with a Bachelor of Arts Degree in Criminal Justice.
Cam-Dex Security Corp., Kansas City, Kan.
Marla Bush has joined Cam-Dex Security Corp., as an Accounting Manager. She is responsible for all accounting-related activities for the systems integration firm. Bush is based at the company's office in Kansas City, Kan.
Trevor Cole has joined Cam-Dex Security Corp., as a Sales Intern. His responsibilities include making cold calls and conducting customer surveys for system recommendations and installations. He will also participate in the preparation and presentation of proposals to customers. Cole is currently studying Business Administration and Finance at Pittsburg State University and will begin his senior year in August 2014.
Download PDF version