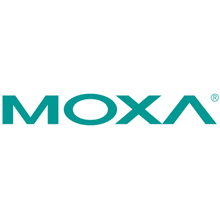 Moxa will continue to release more Genetec compliant IP video surveillance solutions in future
Moxa, the leading provider of industrial networking solutions, recently announced that its IP video surveillance products, starting from VPort 461, have been included in Genetec's latest supported hardware list of Omnicast system, based on ONVIF V1.02 specifications.
Genetec is a pioneer in the security industry and offers world-class IP security solutions with unified security platform encompassing license plate recognition (LPR), video surveillance and access control. The Omnicast, Genetec's advanced IP video surveillance system, offers the high-system flexibility for video surveillance solutions, which are widely used in large scale IP CCTV system, such as ITS and City Surveillance. The Support of Genetect Omnicast system thus can make it easy for system integrators and end users to integrate from Moxa IP video surveillance solutions with reduced installation cost, enhancing interoperability and deployment flexibility.
Moxa's VPort 461 is a 1-channel H.264/MJPEG industrial video encoder that supports full D1 resolution with up to 30/25 (NTSC/PAL) frames per second, three simultaneous streams, video latency under 200 ms, SD/SDHC slots for local storage, two Ethernet ports for cascading or port redundancy, pre-alarm recording and two-way audio service.
In the coming future, Moxa will continue to release more Genetect compliant IP video surveillance solutions featuring industrial-grade design, OnVIF support, H.264, and MJPEG video streaming.
Download PDF version