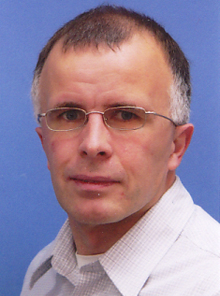 Lothar Stenmans has taken the role of field Sales-Support Engineer at ViDiCore
ViDiCore KG
is pleased to announce the expansion of its support team by hiring a dedicated Sales-Support Engineer to strengthen the on field support and offer more advanced project support.
Lothar Stenmans takes the role of the on field Sales-Support Engineer and brings, with more than 10 years high level project experience in all kind of video security applications, a huge benefit for the partner and our sales team.
Prior to joining ViDiCore, Lothar Stenmans was project manager at well-known companies and worked all over the world on high level projects in petrochemical, casino and military applications.
As a video expert, he supports the sales team by providing technical and sales trainings and seminars to distribution partners as well as providing professional project support and product demonstrations in house and on field.
Due to his close relation to the sales team as well as to the technical support and repair department, Lothar Stenmans should be the first contact and information source when it comes to product information, lens and accessories selection etc.
Download PDF version
Download PDF version