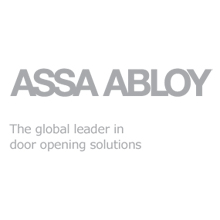 This alliance sees significant future development of the business
Traka is pleased to announce a strategic development which sees the company being acquired by ASSA ABLOY, the world leader in door locking solutions.
Traka has been a remarkable success story from the company's formation in 1995 to becoming the world leader in key management and access solutions generating sales in excess of £10m with a total workforce of 92 people.
With average growth rates in excess of 20% per annum, excellent profitability and strong cash reserves, the future business opportunities are vastly greater than it is possible to develop organically.
With this in mind, John Kent, owner and founder of Traka has secured an outstanding partner to help deliver the future growth strategy, and on the 6th April, sold the business to ASSA ABLOY Ltd, a world leading organisation.
This alliance paves the way for significant future development of the business, with over 40,000 employees and a reputation for acquiring and developing high quality businesses, ASSA ABLOY will provide routes to market previously unavailable to Traka or their network of distributors.
"I am very pleased to welcome Traka into the ASSA ABLOY Group," says Tzachi Wiesenfeld, Executive Vice President of ASSA ABLOY and Head of the EMEA Division. "Traka's leading technologies and solutions will provide us with access to new markets in the UK where we are not active today and will enhance our offering in other regions. Traka brings to ASSA ABLOY an attractive product range and an excellent team"
The Traka management team of John Kent, Robert Smith (Managing Director) and Duncan Winner (Technical Director) will continue in their current positions with full responsibility for the future growth and development of the business.
John Kent, President of Traka plc commented: "Having ASSA ABLOY as our new owner and partner gives us a much greater presence in the world market place with the opportunity to bring our innovative and creative solutions to a wider audience than ever before".
Download PDF version