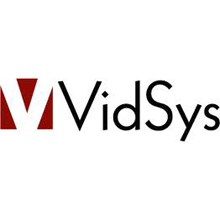 The PSIM software enables DNR to integrate and manage all the data from its disparate security systems
VidSys, the leading provider of Physical Security Information Management (PSIM) software that allows organisations to resolve business and security situations in real time, recently announced that the Maryland Department of Natural Resources (DNR) has deployed the VidSys PSIM software system in its Sandy Point Communication Center, the nerve centre of the new Maritime Law Enforcement Information Network (MLEIN)project. Monitoring vessel activity and assisting first responders, the centre serves as the central location from which the security and safety efforts for one of the busiest waterways in North America, spanning the Port of Baltimore and Chesapeake Bay, are managed by the Maryland Natural Resources Police.
The VidSys PSIM software enables DNR to integrate and manage all of the data from its disparate security systems and devices, as well as data from collaborating agencies and private organizations with interest in Maryland's maritime safety and security, to provide centre operators with one common operating picture of activity in the Chesapeake Bay. The software also allows operators to effectively monitor vessels moving near critical infrastructure and easily distribute information that pertains to potential homeland security situations, search and rescue efforts, and illegal fishing and poaching to decision makers in the Coast Guard and other Maryland agencies. The result is a more effective, efficient and coordinated response.
"When situations arise, there's little time to gather all the crucial decision makers in one
location to devise an appropriate response. By pooling resources, including video cameras, sensors and radar, and sharing information, we're creating a security and safety environment with one complete view across organizations to better manage unfolding situations on our waterways in real time,"
said Timothy Bowman, Project Manager, DNR. "
The VidSys PSIM software plays a critical role, enabling us to not only integrate our existing proprietary systems but to also seamlessly share technology and collaborate with other organizations. As a result, we're able to more effectively match staff with calls for response, speed search and rescue efforts and reduce false call follow-up."
Under the leadership of Governor Martin O'Malley, Secretary John Griffin and NRP Superintendent Col. George Johnson, DNR is currently collaborating with numerous agencies including Baltimore Police Department and Maryland Emergency Management Agency (MEMA). As the MLEIN project expands, the VidSys PSIM software system, including RiskShield for situation management, will enable DNR to integrate technologies from additional public and private organisations into the centre for improved visibility along Maryland's waterways and shorelines.
"Maryland Department of Natural Resources is a leading example of how government agencies can break down existing barriers to enable next generation safety and security, which requires public and private collaboration," explained David Fowler, senior vice president, marketing and product development, at VidSys. "RiskShield provides the necessary glue to enable the DNR and other Maryland agencies to team up to adopt a proactive approach to safety and security, which, in turn lowers risk, enhances search and rescue, and streamlines homeland security and law enforcement operations on Maryland waterways."
Download PDF version