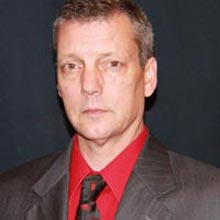 Kevin is a 15 year veteran of Linear, having previously served as engineering manager

Linear LLC, leader in residential and commercial access control, security and health and wellness solutions, is proud to announce the appointment of Kevin Ward as product line manager in charge of garage door operators, gate operators, and telephone entry systems. Kevin is a 15 year veteran of Linear, having previously served as engineering manager in the company's Grand Rapids, MI location.
Kevin will report to John LaFond, Linear's vice president of integrated systems, who also leads the company's access control strategic business unit (SBU). The SBU's function is to focus management, development and integration of new technologies as Linear evolves the product line with the smart devices and systems of the future. Kevin will be John's main contact in the door operator, gate and telephone entry categories as new products are developed and brought to market. He will also play a key role with training initiatives.
"Kevin's appointment as product line manager for door, gate and telephone entry systems comes at a critical time because of our ongoing development plans with Z-Wave and other wireless technologies," said Duane Paulson, senior vice president of product and market development. "Having served in a variety of engineering, training and product development roles, Kevin's experience will be instrumental as our access and communication products become increasingly more connected."
Ward's impact is already being realised as he oversees the reinstatement of Linear's gate operator technical training school.
"With new technologies and installation regulatory procedures on the horizon, Linear needs to be a strong resource for dealers by providing hands-on training and education that prepares them for the future," said Ward. "Our training facility in Michigan provides a convenient central location for integrators in different regions to visit and learn best installation practices."
Download PDF version