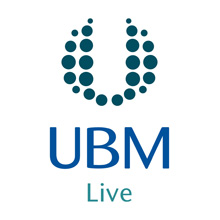 The UK Pavilion will act as a hub for visitors to explore what overseas suppliers have on offer
IFSEC Istanbul, organised by UBM Live, is excited to announce the launch of the UK Pavilion, sponsored by the British Security Industry Association (BSIA). Showcasing 16 of the UK's leading manufacturers, the UK Pavilion will act as a hub for visitors to explore what overseas suppliers have on offer at the Lutfi Kirdar Convention and Exhibition Centre, from the 30th September - 2nd October in Istanbul.
As the trade association for the professional security industry in the UK, the BSIA members that are exhibiting at the UK Pavilion have extensive experience in exporting overseas and can guarantee that top quality service will be presented despite being located in another country. Peter Nicholls, BSIA Overseas Exhibitions Co-ordinator, said: "The BSIA's strict membership criteria means that buyers can have the confidence that they are using a reliable source. We feel that representing the UK market at IFSEC Istanbul is the perfect platform for both regional and International visitors to be exposed to the outstanding quality that UK manufacturers offer."
UK companies exhibiting their products and services as part of the UK Pavilion, include: Advanced Electronics, Bold Communications Ltd, BSIA Ltd, Dycon Ltd, GJD Manufacturing Ltd, Lichfield Fire & Safety Equipment Co, Intercall, Magnetic Solutions, Qvis, Sesys Ltd, Tyneflow, Winsted Limited, Axxess Identification Ltd, Elmdene International Ltd, STI (Europe), Thinking Space Systems.
Kerim Alain Bertrand, General Manager, UBM Istanbul, said:
"We are excited to have the BSIA UK Pavilion as a core feature at IFSEC Istanbul, where reliable manufacturers will be represented. Visitors will be able to sample the most advanced technology that has been scrupulously tested against strict standards and learn how to implement this in their region."
IFSEC Istanbul will deliver visitors from the Central Asian and Southeastern European region, as well as from Turkey itself and the UK Pavilion is truly reflective of the international nature of this event. The exhibitor base will be comprised of Turkish distributors and international big brand manufacturers including; Axis Communications, Canon, Panasonic, SFFECO, Sony and many more. IFSEC Istanbul is the only event taking place in Turkey that attracts such an international audience.
Download PDF version
Download PDF version