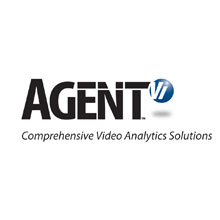 Agent Vi will launch an immediate expansion plan in North America, with hiring of local sales personnel
Motorola Solutions, Inc. through its strategic investment arm Motorola Solutions Venture Capital, together with Israeli-based investment firm Indigo Strategic Partners, co-led an investment in Agent Video Intelligence Ltd. (Agent Vi), a leading provider of video analytics solutions worldwide. The funds will be used for expansion of Agent Vi's global sales and marketing activities, establishment of sales offices in North America, and further investment in next generation product development.
Agent Vi's video analytics solutions are used in conjunction with video surveillance networks to automatically analyse, alert and search for events of interest in video footage, without requiring user intervention. This effectively reduces labour costs associated with monitoring of surveillance networks while increasing the level of security and safety offered by the surveillance system. Agent Vi's solutions also enable powerful insights into business operations through video analysis of customer traffic trends, widely applicable for the retail sector and additional mass-traffic markets.
"This investment by Motorola Solutions, Indigo Strategic Partners and our existing shareholders is a clear vote of confidence in Agent Vi's strategy and vision, which continue to lead the company towards remarkable commercial and technological achievements" said Itsik Kattan, CEO of Agent Vi. "Despite the challenging economic climate, we see strong and growing demand for video analytics, and we plan to further expand our global operations through this financing round to properly support that demand."
This investment is the first investment by Motorola Solutions outside the United States since Motorola, Inc.'s separation into two independent companies, Motorola Mobility and Motorola Solutions, in early 2011. It indicates Motorola Solutions' renewed investment activity in the Israeli market.
"We always have been interested in the high-tech sector in Israel, as it has produced strong strategic and financial results for us during the last several years," said Boaz Or-Shraga, managing director, Motorola Solutions Venture Capital. "Specifically, we are excited about this investment with Agent Vi as there is substantial growth in the amount of surveillance video that is being created each year. We see the company's products as valuable assets for customers in the public safety and government sectors allowing them to quickly and effectively detect moments that matter in the surveillance video."
"We believe that Agent Vi is a leading force behind the next generation of video analytics solutions, and we look forward to helping the company achieve its full potential," said Koby Tanzer, partner at Indigo Strategic Partners.
In connection with the funding, Dorian Barak, managing partner of Indigo Strategic Partners, and Chuck Hutzler, former vice president of product management for security products at Tyco International, will join Agent Vi's board of directors.
Agent Vi will launch an immediate expansion plan in North America, with hiring of local sales personnel.
Agent Vi was represented in the investment round by Israeli Ben-Zvi Attorneys at Law and Motorola Solutions Venture Capital and Indigo Strategic Partners were represented in the investment round by Erdinast, Ben Nathan & Co., Advocates.
Download PDF version