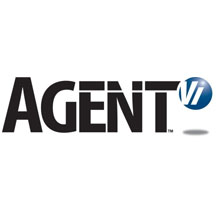 Agent Vi to inegrate its savVi with SureView's Immix for central monitoring stations and enterprises

Agent Video Intelligence (Agent Vi), the leading global provider of open architecture video analytics software, and SureView Systems, the leading global provider of video-centric security monitoring software, announce the integration of savVi™, Agent Vi's video analytics platform, with Immix®, SureView's software platform for central monitoring stations and enterprises.
savVi, Agent Vi's unified video analytics software solution, includes a wide variety of real-time event detection capabilities that enable automated detection of events that violate security policy in a monitored area. The automated monitoring and detection of such events, available on any number of cameras, enables a substantial increase in the number of cameras that can be managed by a single surveillance operator, while improving operator efficiency, response time and overall security.
The SureView Immix platform is a web-based, networked software platform solution designed for enterprise businesses and central stations to protect critical assets. Its flexible architecture and large integration library support a rapid deployment model and strong return on investment.
The integration enables the presentation of events detected by savVi on the Immix platform, allowing the surveillance operator to quickly review the event details and event image, and respond according to the associated security protocol.
"The integration of savVi and Immix, two leading products in their respective fields, provides a technologically superior solution for central monitoring stations that allows them to focus on increasing their customer base while improving efficiency, quality of service and overall security" states Itsik Kattan, CEO of Agent Vi. "savVi includes many unique features and capabilities specifically tailored for large and distributed deployments and may be licensed in a recurring monthly fee model, making it the ideal video analytics solution for the central monitoring stations market."
"We have worked very closely with Agent Vi to jointly develop this integration and are delighted to announce its release in time for the IFSEC 2015 exhibition. We look forward to helping the Immix community make use of Agent Vi's solutions and thus gain the advantage that such extensive analytics will bring to reducing false alarms and improving productivity," stated Craig Evans, Managing Director of SureView Systems.
Agent Vi will be exhibiting its video analytics solutions at IFSEC International 2015, on 16 to 18 June, at ExCeL London. Visit Agent Vi within the booths of Milestone Systems (booth #E750) and Samsung Techwin (booth #G800).
Download PDF version
Download PDF version