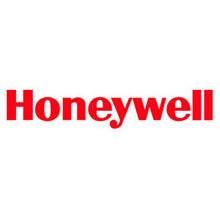 Honeywell's First Alert Professional Program is the largest independent security dealer network in the USA
Honeywell has welcomed one of southern California's longest-standing security dealers to its First Alert Professional Program, the USA's largest independent security dealer network. Pacific Alarm Systems provides installation, security monitoring and response services to approximately 4,500 homes and businesses throughout Los Angeles County.
The family-owned company has served residential and commercial customers in L.A. County since 1959. The company designs, installs and monitors high-tech security and fire alarm systems as well as CCTV and IP camera systems, and access control systems. Pacific Alarm Systems also owns and operates a local central monitoring station, and operates a guard service with the capability to provide armed response services.
"Having high-quality technology is one thing, but our business' overriding philosophy from the start has been providing the best service to our customers," said Raymond Marshall, sales manager, Pacific Alarm Systems. "In becoming a First Alert Professional Dealer, we complement that philosophy with access to the latest technological innovations and support, which can only help us better serve our customers and respond to their security needs."
The First Alert Professional Dealer Program is one of the United States' most exclusive and prestigious security dealer programs. The widely regarded First Alert Professional product line is available only through the network, which currently includes about 350 hand-picked dealers in more than 500 nationwide locations chosen for their top-flight industry expertise. For dealers, the program provides customised support in sales techniques and marketing strategies for intrusion, fire, CCTV and access control systems in commercial and residential facilities.
Download PDF version