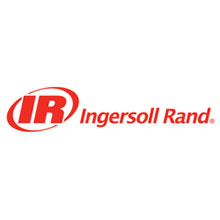 The AD-Series will continue to be offered with keypads, mag stripe and FIPS201-compliant reader modules
Ingersoll Rand Security Technologies, a leading global provider of security and safety solutions and manufacturer of Schlage contactless smart credentials and readers, announced that, henceforth, it will only offer the Multi-Tech (MT) and Multi-Tech with Keypad (MTK) options for contactless credentials with the standard AD-Series platform. This consolidation from proximity-only and smart card-only options includes readers sold complete with AD-Series locks and wireless portable readers as well as individual reader modules. The AD-Series will continue to be offered with keypad, mag stripe and FIPS201 compliant reader modules.
"While125 kHz proximity technology is the common technology in today's access systems, 13.56 MHz smart card technology is the technology of tomorrow since it provides more security and storage for access control systems," relates Jeremy Earles, Ingersoll Rand Security Technologies product marketing manager, credentials and readers. "Instead of ordering the proximity-only option with our AD-Series locks, almost everyone wanted the multi-technology version. As a result, by consolidating the two options into the one people were buying anyway, we have reduced the price of the multi-technology option by approximately 40 percent while simplifying inventory requirements for our dealers and integrators."
According to Earles, a smart credential, for approximately the same price, provides a higher level of security, more convenience and far greater functionality than a proximity card. Smart credentials have the ability to manage access, make payments and do many other functions. Those not willing to make that upgrade today can now prepare themselves for the future by incorporating AD-Series locks with multi-technology readers so that, when they eventually switch to smart cards, they will not have to tear out and re-install all of their facilities' readers.
Since multi-technology readers can read both 125 kHz proximity technology and 13.56 MHz smart card technology, a facility's users can still use their current proximity credentials while migrating to smart credentials. Multi-technology readers let them migrate according to their budget and timeline.
Download PDF version