Ingersoll Rand Security Technologies recently announced that it kicked off a strategic alliance with the American Association of School Administrators (AASA) on June 4, when its 14,000 members receive an e-blast from the association asking them to complete a 'risk mitigation assessment' developed by Ingersoll Rand Security Technologies. The results of the assessment will be rolled up to create the first-ever 'National School Safety Study', which is anticipated to have substantial implications for every community across America.
"Initially, we developed the risk mitigation assessment as a tool that individual schools and districts could use as a means to benchmark their security progress against similarly situated institutions," says Beverly Vigue, vice president of Ingersoll Rand Security Technologies, education vertical market. "Ultimately, we realised that we had the means to 'crunch the numbers' and potentially influence public policy initiatives for school security across the country. At that point, we approached AASA and their leadership team immediately understood the value this project would have for its audience and their stakeholder groups."
Each participant will need only 10-15 minutes to complete the 53 questions that comprise the instrument, which will be live through June 27. A follow-up reminder will be sent several days before the deadline to prompt the membership to complete the assessment. Results of the survey will be tabulated internally by Ingersoll Rand Security Technologies along with AASA staff members, with an overview of the study delivered in early October at a conference attended by several thousand administrators, superintendents and district security directors.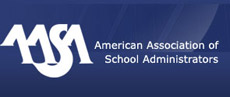 "AASA's '2008 Safe and secure schools: superintendents lead the way' is a natural venue for us to jointly present the findings of the study," adds Vigue. "We expect significant media interest in the study and, as one of the sponsors of the conference, will directly distribute an executive summary to AASA members who attend the event."
In addition, each participant in the study will receive immediate and actionable information corresponding to their specific responses, as well as a 'dashboard measurement' of their specific school or district's level of security by number of students, region of the country and whether it's classified as rural, urban or suburban.
"For too long, Americans have dealt with school safety in a reactive mode, suffering collective and unspeakable anguish when tragedies occur. Ingersoll Rand Security Technologies and AASA view this partnership and the National School Safety Study as the first step in developing awareness that each of us can and should be engaged in proactive measures to ensure schools are safe environments for children, teachers and administrators," concludes Vigue.
Download PDF version
Download PDF version