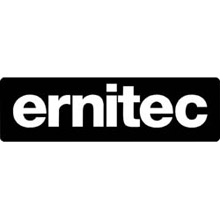 Ernitec, the leading supplier of video surveillance equipment, will increase its efforts in Sweden with sales offices and staff in Stockholm and Göteborg. A unique combination of circumstances makes it clear why Sweden has been chosen as Ernitec's next target. Ernitec focuses on IP solutions, as does Sweden, a major player in surveillance solutions using IP technologies.
"Ernitec is already a strong brand in Sweden", states Vice President Sales Henrik Falshøj. "We have delivered video surveillance equipment to the Swedish market for more than 20 years, and now the time has come to strengthen our efforts in the Swedish market. We want to be closer to our Swedish customers."
Sweden's demand for surveillance solutions is developing rapidly, whilst the country is at the same time ahead of many others in their use of IP video surveillance equipment. As Ernitec offers a comprehensive IP-product program that caters for both IP solutions and combined analogue/IP solutions, the potential in Sweden is substantial for Ernitec's IP solutions. "We have new IP products in the pipeline that will be ready in 2008, but our focus on service and support is the same as when Ernitec was established back in 1972," says Henrik Falshøj.
Henrik Falshøj has been in charge of Ernitec's presence in Sweden the last years and is responsible for the new Swedish initiatives. He explains some of the advantages of being present where the surveillance solutions are installed: "Basically, we are closer to our customers, and they speak the same language as our sales staff in Sweden. Another advantage is that the procedures, regulations and approvals that often are required by the Swedish authorities are easier for our Swedish colleagues to handle. Besides these issues, we are also in the process of identifying the 20% of suppliers who cover 80% of the Swedish market. It is generally easier to make even closer ties than those that we already have established when we are present, in for instance Stockholm, where we see the greatest growth at the moment."
Ernitec's entry with sales offices and staff in Sweden is merely the first step of the company's new sales strategy for Scandinavia and the Baltic countries implemented by the new owners. During their takeover in 2006, they decided to focus even more on the Nordic region. "Ernitec is growing with regards to sales and earnings, and the time has come to increase our market share in Sweden. We look forward to becoming more visible in Sweden. New initiatives in the other Nordic countries are on their way," concludes Henrik Falshøj.
Download PDF version