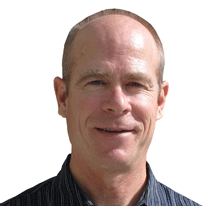 IQinVision is a market leader in HD megapixel network cameras, smart IP cameras and NVR systems
IQinVision
, market leader in high-performance HD megapixel network cameras, smart IP cameras, and network video recording systems, announced that David Clark has been appointed Vice President of Operations.
Clark will be responsible for all manufacturing, supply chain management, and quality control aspects of IQinVision's fast growing HD Megapixel product line. With over 25 years experience in high technology industries, Clark most recently served as vice president of operations at 4Access Communications. Clark has a BSEE from the University of Colorado and a MS in Quality Assurance (MSQA) from San Jose State University.
"David takes over operations at a time when we continue to grow our markets and expand our HD Megapixel lines of products,"
said IQinVision President and CEO, Pete DeAngelis.
"I am pleased with the level of experience and breadth of contacts he brings to this position, and I am highly confident he will further our reputation for quality and manufacturing excellence, which is well-known throughout the security industry."
Download PDF version