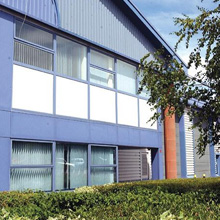 SSS has upgraded its monitoring option in Bristol to Chiron's IRIS Secure Apps system to enhance its remote monitoring services
SSS Management Services Ltd (SSS) is achieving a significant increase in its remote alarm monitoring business with Chiron's market leading IRIS secure alarm signalling technology.
The award-winning company, which delivers a wide range of independent facilities management services, has secured orders to remotely monitor more than 700 new sites over the next nine months, utilising Chiron's technology.
The SSS monitoring operation, based in Bristol, has recently upgraded to Chiron's IRIS Secure Apps system, to further enhance SSS's remote monitoring services.
Managing Director Paul Burchfield said "SSS has built its reputation by offering the best managed security solutions and being at the forefront with the latest innovations. The IRIS secure alarm signalling system allows us to deliver significant service improvements to our customers, with more effective monitoring and greater management control."
The IRIS system is now Europe's best selling, IP/multi-path alarm transmission solution, served by 233 ARCs and with more than 55,000 units in the field in 31 countries.
Download PDF version