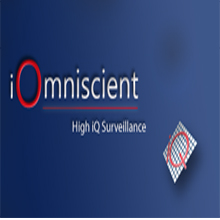 Face Recognition application is ideal for use in retail malls, airports and railways
For several years counting, especially in complex and crowded scenes was one of the most popular applications in available from iOmniscient's extensive portfolio. The high verifiable accuracy and the sophisticated and comprehensive reporting made it very popular not just for retail malls but also for airports and railways keen on understanding traffic flows for both safety and marketing purposes.
This year, the new Face Recognition in a Crowd capability has now become the most requested application. Useful in surveillance environments where the traditional access control type systems do not work effectively, this "many-to-many" Face Recognition system can help organisations not just in detecting terrorists and criminals but also for improving customer service. Recognising its most loyal customers unintrusively as they enter the reception area and being able to greet them by name has enabled one hotel group to position itself as providing much better service than its competitors.
Another organization has used the Face Recognition system to authenticate whether a person taking key material out of inventory in a warehouse was authorized to do so. The applications have multiplied based on the imagination of our users and we thank them for their innovativeness.
iOmniscient is the only video analytics supplier in the world that provides a "many-to-many" Face recognition that can cope with crowded scenes. This is due to its high intelligence and international patents. It is also able to perform under low resolution and at variable face angles.
Download PDF version