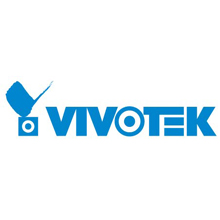 Vivotek has been invited to demonstrate their products' compatibility with other devices at ONVIF
VIVOTEK is pleased to have been invited to the ONVIF Developer's Plug Fest held Aug. 31 to Sept. 3 in Tokyo, Japan. The event, which provided a great opportunity to VIVOTEK R&D engineers for development expansion, was held to ensure the implementation of ONVIF Core Specification1.0 into companies' products is correct in order to achieve ONVIF's ultimate goal of complete interoperability.
During the event, VIVOTEK carried out intense testing of its 2-megapixel IP8161 network camera and 1-channel VS8102 video server; both models demonstrated excellent interoperability with other vendors' devices. These models, along with another ONVIF-compatible network camera, FD8161, were officially announced at the ASIS 2009 exhibition. VIVOTEK hopes the incorporation of the ONVIF standard into its products will result in simplified operation and higher levels of integration and in turn bring customers more flexible and cost-efficient solutions.
"Not only did our product demonstration and tests achieve outstanding results, but we also had a great opportunity to expand our horizons. As a proud member of ONVIF, VIVOTEK will incorporate the specification into its product portfolio to provide customers with more flexible and cost-efficient options," said ShengFu Cheng, Deputy R&D Manager at VIVOTEK, Inc.
Download PDF version