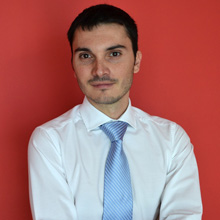 Gianluca's market approach will provide Videotec the best understanding of an ever-evolving market like security
Videotec has announced the appointment of Gianluca Bassan as its new Marketing Manager.
To mark the strong market-oriented focus of the company – which is already present in 3 continents – the new manager will ensure its strategic development and will be responsible for enhancing Videotec's offer, technology and communications in all the markets where it operates.
Gianluca Bassan, 32, specialised in Sales & Marketing, has held positions involving increasing responsibility in the sales department of durable goods and in recent years he developed the most crucial activities during the switch to digital TV in Italy as the company's Trade Marketing Manager.
A note of the company points out that "Gianluca's market approach, combined with his passion and expertise, will allow Videotec to go ahead with innovation, by always providing the best understanding of an important, ever-evolving market such as security".
Download PDF version