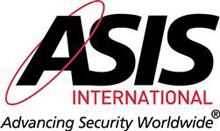 Asis international announced Dr. Sally Leivesley will be keynote speaker at the 8th ASIS International European Security Conference
ASIS International
has announced that Dr. Sally Leivesley, Managing Director of NewRisk Limited, will be the opening keynote speaker at the
8th ASIS International European Security Conference
which will be held in Montreux, Switzerland on 26-29 April 2009.
Dr. Leivesley PhD advises governments and companies on catastrophic risk, public protection, continuity and terrorism. A former scientific adviser to the British Home Office, she works on survival including nuclear, chemical, biological, radiological, explosives, natural disasters and industrial extreme events.
She spent over 100 hours providing commentary to the BBC and global media during the 7/7 and 21/7 London terror attacks and assisted in the polonium-210 incident; the liquid explosives airline plot of 2006; the London/Glasgow incendiary device attacks of 2007 and chemical, biological, radiological and nuclear risks that have arisen since the 9/11 global terror attacks.
She has advised the media during the development of 'dirty bomb' and chemical attack documentaries and scenario exercises; and on the resilience of business and critical infrastructure including underground rail, petrochemicals, gas and secure facilities and on national identity architecture and secure data loss events.
Dr. Leivesley has special interests in the recovery of cities from 'dirty bombs' and improvised nuclear devices, psychological recruitment of suicide bombers, mobile border design and security operations in near-real time.
The theme of the conference will be "Taking Security Management to the Next Level" and will feature over 30 high-level educational sessions for and by international security experts. Around 400 senior security professionals, corporate executives, consultants, architects and law enforcement officials are expected to participate.
The CSO Roundtable of ASIS International, the members-only forum of senior security executives from the world's largest organisations, will hold a half-day of CSO-only sessions on Sunday 26 April and a luncheon on Tuesday 28 April which will include a discussion on security metrics.
New this year is the 5-day, 40-hour ASIS International ISO 28000 Lead Auditor Certification Course, designed for professionals involved with the development of security management systems and managers responsible for improvement outcomes. The program, which meets the requirements for ISO 28000:2007 "Specification for security management systems for the supply chain", provides a thorough understanding of the IS0 28000 series of standards.
Download PDF version