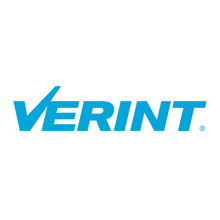 Verint was recognised for its brand strength and technology
Verint® Systems Inc. announced that it has been named a "Top 10 Foreign Security Brand in China" by HC360 Security Networks, a B2B ecommerce service provider specialising in physical security solutions for China-based operations. HC360 Security Networks accorded Verint this designation in June 2011 in recognition of the company's brand strength and technology excellence in China's highly competitive physical security market.
This honour was the culmination of a complex, two-month process in which companies and their offerings were evaluated according to brand awareness, credibility and satisfaction. According to Yu Feng Long, HC360 Security Networks General Manager, online voting by Verint users and system integrators was key to the selection process. "Market perception of Verint Video Intelligence SolutionsTM is extremely strong in China. This is particularly noteworthy considering the volume of competitive domestic and imported product offerings available to the China marketplace today."
Mr. Long continued by stating that broad acceptance of foreign brands is difficult to achieve and largely dependent on perceptions of reliability, innovation and business value. "Verint solutions are increasingly perceived as a significant asset for achieving physical security objectives."
Verint and its Nextiva® IP video portfolio offer a single source for virtually every facet of video surveillance operations. Nextiva features video management software, intelligent edge devices, network video recorders, video analytics, and a physical security information management system for more rapid situational awareness and effective response. Designed to streamline video management for operations of any size, the integrated Nextiva portfolio can reduce the cost and complexity of video system deployment, maintenance and migration to IP.
"Verint is honoured to be recognised as a Top 10 Foreign Security Brand by HC360 Security Networks and our customers and partners in China," remarked Moshe Ashkenazi, general manager, Verint Asia Pacific. "We are committed to continuing to provide innovative solutions that help organisations in China and around the world improve security, and protect people, property and assets."
Download PDF version