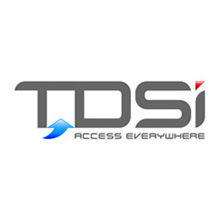 The members includes Software Test Engineer Dariusz Stachowski, Technical Author Greg Hole and Technician Ronaldo Nascimento
Integrated security solutions manufacturer TDSi has announced the appointment of three new members of staff to expand its products and technical services teams - Software Test Engineer Dariusz Stachowski, Technical Author Greg Hole and Technician Ronaldo Nascimento.
Technical Director at TDSi, Mike Sussman comments on the first appointments by the company in 2015, "The TDSi product development process relies upon a number of disciplines and these new appointments highlight the diversity of professionals involved. From the testing of our integrated security software systems to the writing of technical guides and specification documents, and technical assistance with product development and evaluation, Dariusz, Greg and Ronaldo are key additions to the team."
Role and Responsibilities:

As the new Software Test Engineer, Dariusz Stachowski will play a vital role in developing and fine-tuning TDSi's market-leading security software products. Taking on the position of the new Technical Author, Greg Hole's role is key for producing comprehensive technical literature regarding TDSi products and services, providing a vital reference point for installers, specifiers and operators. Ronaldo Nascimento joins the business as a Technician, assisting TDSi with the development of new products including prototypes and rigorous testing.
Before joining TDSi Dariusz held a number of support engineering roles including positions at Santander and Nationwide, having previously worked for Bournemouth and Poole College in the IT Department for a year. Dariusz commented, "I am excited to be taking on a security-focused position at TDSi. There is a great variety of projects to work on and it is an excellent progression for my career, which is important to me. I relish the challenge and know it will be rewarding to be part of the company's ongoing success."
Greg Hole's work history:

Having studied Aerospace Technology and Management at the University of Hertfordshire, Greg was previously employed by Sunseeker International, which like TDSi is also based in Poole, Dorset. Greg's positions at the firm
"This is an exciting juncture for TDSi as we see our business continue to expand and rapidly move forward"
included Electrical Engineer, Test Engineer and Quality System Engineer. Commenting on his new role at TDSi, Greg said, "TDSi is a highly progressive company with an impressive track record of innovation and service. My role is to ensure that the technical literature for our products is accurate and accessible, to help our many partners and customers. I am looking forward to working with the development and support teams and supporting the company's ongoing success in this crucial role."
Before joining the TDSi team, Ronaldo worked for Dorset based renewable energy provider PowerNaturally, designingmechanical and electrical systems. Commenting on his new role he said, "I will be working closely with TDSi's technical team to ensure we continue to develop new products and explore new ideas and ways of providing the best solutions. TDSi will be helping me to broaden my knowledge and is a key part of my career progression. I am especially looking forward to the variety of technology and projects that the new role has to offer."
Mike Sussman concluded, "This is an exciting juncture for TDSi as we see our business continue to expand and rapidly move forward. We are delighted to welcome Dariusz, Greg and Ronaldo to our team. It is a strong indicator of our firm commitment to the continued development of the business, which will equally benefit our customers and partners alike."
Download PDF version
Download PDF version