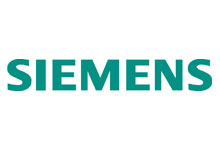 Thames Valley Police benefits from Siemens ANPR technology and access to equipment
Siemens
has renewed a 3-year Framework Agreement with the Thames Valley Police for the supply of fixed and mobile Automatic Number Plate Recognition (ANPR) technology. The contract was secured on the basis of competitive pricing and the adoption of new working practices which will see Siemens providing an unprecedented level of transparency in contract negotiations.
As a result of the Agreement, Thames Valley Police will benefit from pre-determined fixed pricing across the design, installation and maintenance of Siemens ANPR technology and access to equipment and services at short notice.
According to Tony O'Brien, business development director for Siemens: "As part of the Agreement we are happy to reveal sensitive financial information such as our operating costs and anticipated level of profitability for each project. The Force can see exactly how the pricing structure has been put together and this openness demonstrates our commitment to working with Thames Valley and its associated partners."
"As a business we have supplied ANPR technology to police forces all over the UK. So Thames Valley is reaping the benefit of the depth of our experience in designing, installing and maintaining ANPR systems. Now with the added bonus of a transparent pricing structure, it really is a very comprehensive package that we can offer."
Siemens has recently supplied Thames Valley Police with a 'second generation' ANPR system
Siemens has recently supplied Thames Valley Police with a 'second generation; ANPR system which will allow the Force to gather essential factual data, quickly and efficiently thereby eliminating hours of painstaking desk and field investigations whilst reducing costs and increasing prosecution rates John Knight, Thames Valley ANPR manager explains: "It is early days, but I am confident that this new technology will offer considerable cost savings in terms of time spent on investigations. Plus we expect to see a significant rise in conviction rates for vehicle related crime."
"With the Framework Agreement in place we are really well placed to take advantage of the latest advances in ANPR technology from Siemens. As well as access to Siemens technical expertise, the Agreement provides us with pre-determined pricing and service levels which benefits us and our partner organisations," concludes John.
Download PDF version