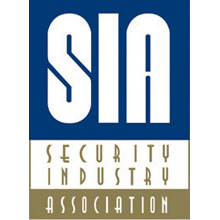 SIA released revised standards for security system control panels to reduce the incidence of false alarms
The Security Industry Association
has released a draft set of revised standards for security system control panels and their associated arming and disarming devices that are intended to reduce the incidence of false alarms.
The "Control Panel Standard - Features for False Alarm Reduction" is meant for use by manufacturers in the design of control panels and alarm signal receivers. It can also serve as a reference for security system installers, specifiers and users; central stations; manufacturers of central station products, such as receivers and automation software; and others. The draft revisions are open for public comment through May 29.
The new standard would make several significant changes, including eliminating single button devices to initiate panic alarms, providing exceptions for the specified time ranges of the entry and dialler delay times, expanding the range for swinger shut-down programming and requiring more specific product documentation.
The revisions are considered to be "substantive," in standards parlance. This means that products listed to the current standard may need to be resubmitted to a testing laboratory to demonstrate compliance with the new guidelines. Such a review, presumably, would focus on the new features of the standard.
The draft version of the standard can be downloaded from the SIA Standards Control Panel Working Group Web page. Comments should be directed to Joe Gittens, SIA's manager of standards, at jgittens@siaonline.org.
Download PDF version