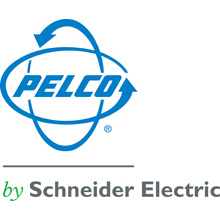 Pelco is reinforcing its commitment to the emerging Asian and Latin American markets
Effective immediately,
Pelco
is reinforcing its commitment to the emerging Asian and Latin American markets by acquiring Crockett International. According to officials, this move will solidify the long-term commitment to sales, marketing and product support that is necessary to build upon Pelco's position as a world leader in video.
For more than fifteen years, Crockett International has served as Pelco's Manufacturer's Representative for Asia and Latin America, providing sales and service support for Pelco customers in those regions. Crockett International has done an outstanding job representing Pelco, expanding its market share, and providing the fanatical customer service that is synonymous with the Pelco brand. While these two companies have enjoyed great success together, regional potential and a long-term outlook have encouraged Pelco to take a more direct role to drive growth in those regions.
According to Pelco President and CEO Dean Meyer, this merger will benefit customers in Asia and Latin America by providing them the assurance of Pelco's lasting commitment. "Sales projections clearly indicate that Asia and Latin America are key emerging markets for the video industry. As such, acquiring Crockett International is a logical step that will allow Pelco to better leverage the combined resources in order to create a larger and more efficient sales team over time."
Management says that this transition should be relatively seamless both internally and externally. Day-to-day customer interaction will be unaffected, as all customer relationships that Crockett employees have today will be maintained as they become Pelco employees. Furthermore, Pelco will maintain the relationships Crockett has established with third-party manufacturers, such as NVT and KBC Networks, so that they can continue to offer broad-based solutions to customers.
Download PDF version