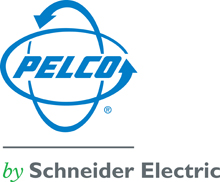 Pelco to demonstrate integration with third-party cameras and storage at ISC West

Expanding its commitment to open and integrated systems, Pelco will be demonstrating upcoming integration with third-party camera and storage suppliers at the ISC West 2009 show in Las Vegas.
Booth visitors (Pelco Booth #14041) will have the opportunity to see the use of storage onto a fibre-channel SAN, as well as recording, display, and playback of third-party IP cameras with the enterprise-class Endura IP video security system.
"As an open systems proponent," says Dave DeLisser, Pelco Director of Integration, "we continue to expand the number of integration and development partners so we can provide our customers with more choices and flexibility. Pelco welcomes all ISC West attendees to view these exciting demonstrations."
Download PDF version