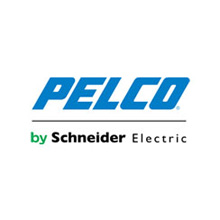 Pelco's Sarix TI was developed to make thermal imaging available at an affordable price
Pelco by Schneider Electric will display its new Sarix TI thermal imaging camera system at the ISC West show in Las Vegas, March 28 to 30, the company announced. With an all-digital design aimed at delivering the image processing features the industry demands, Sarix TI was developed to make thermal imaging available at an affordable price for mainstream applications where it was once considered too expensive and difficult to deploy.
"Sarix TI is based on the Pelco Sarix technology platform, providing image quality in low-light or no-light environments and embedded video analytics that seamlessly integrate into any new or existing video security system," says Dave Stanfield, Pelco senior product marketing manager.
"Whereas our analogue-based competitors must encode and compress their video signal from the start, Sarix TI's all-digital design provides the ability to apply a host of image processing features to maximise performance," says David Dorn, applied technologies engineering manager with Pelco. "The result is far superior image quality and the ability to realise the full extent of embedded analytics and performance that customers expect from a true security design."
Available in both fixed and pan/tilt models with IP or analogue capability, Sarix TI was specifically designed for security at borders, perimeters, ports, industrial sites or other locations where ambient light is a challenge.
While visible light cameras see reflected light, thermal imaging cameras see emitted thermal energy (temperature variances in a scene). Sarix TI recognises even the slightest change in emissivity, providing immediate recognition of intruders or threats.
"While the concept of thermal imaging in security is not new, Sarix TI is redefining thermal image quality," Stanfield says. "In fact, we invite those interested in thermal imaging video security to see how our mid-range 384x288 resolution model compares to higher-priced 640x480 alternatives. We have no doubt the results will speak for themselves."
Download PDF version