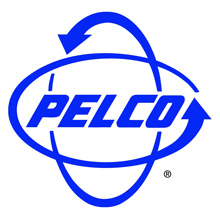 Pelco is pleased to announce a new collaboration with SmartConnect, a software development leader in 'Video-Centric Business Intelligence®' security applications. The partnering of these two industry leaders has resulted in the development of a software management platform that allows Endura, the Pelco enterprise-class IP-based video security system, to work with the SmartConnect 'CasinoVision™ POS Version 4.1' security software application. This solution enables casino operators to proactively manage loss prevention in their food, bar, and restaurant concessions by linking Point-of-Sale (POS) data transactions to their video security systems.
"We are very pleased with the integration of the SmartConnect software solution with Pelco Endura™," says Terry Carver, Pelco API Business Development Manager. "We are actively supporting our open architecture message by continuing to support third-party software integration such as this converged video and business data solution, which provides additional business intelligence to our mutual customers."

"We are excited to work with Pelco in bringing our 'CasinoVision™ POS 4.1' solution to market. This synergistic video-centric solution provides a new and compelling loss prevention tool for casino operators that connects POS data transactions to video systems, which increases security and surveillance productivity," says Dan Ives, CEO and President of SmartConnect.
Download PDF version