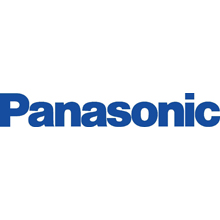 Panasonic NS1000 system provides a single network fo up to 640 extensions
Walsall Adult & Community College has become the first organisation in the UK to use an entirely new telephone system provided by electronics leader, Panasonic.
Network Telecom provided the support to help ensure a smooth installation of the system into the College. This week saw the college completed their installation of the Panasonic NS1000 business communications server system at its Hawbush Campus in Leamore in the West Midlands.
The NS1000 can provide a single network for up to 640 extensions and its features include best in class, HD voice quality and enhancements such as transmission of call data to be shared between users. The NS1000 offers safe wireless mobile communication and each phone within the college can also receive fax messages that can be converted into Microsoft Documents.
Warren Bone, Panasonic's Area Sales Manager for Network Communications and Security explained; "We are honoured that the first installation of our latest SIP communications technology is at a place that will benefit the community and help people who need first class communications systems to help support others of all abilities to reach their potential, gain qualifications and realise their ambitions."
Maria Gilling, college principal added; "We're delighted to become the first organisation to be chosen to use this new phone system from Panasonic. We've been very impressed with the capabilities of the system which will allow us to become more flexible, save money and provide solutions to real world communications problems - simplifying and improving our exchanges, lowering costs and improving productivity of the college and our students."
Panasonic's NS1000 will assist with the digitisation of all previously hard copy based facsimile communications reducing the use of paper plus through the reduced power consumption that the system brings combined with the cost saving by using the internet to route more of the colleges calls saves money and reduces total cost of ownership.
Download PDF version