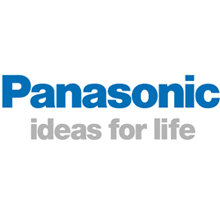 Panasonic will showcase its Super Dynamic 6 technology, i-Pro SmartHD and security systems
The opening day of IFSEC 2011, is the first chance security delegates will get to see the latest developments in the Panasonic security line-up including highly anticipated Super Dynamic 6 technology which can deliver 160 times greater wide dynamic range, compared to conventional cameras.

In addition to SD6, Panasonic will also use IFSEC 2011 as a platform to showcase its very latest award winning i-Pro SmartHD intelligent security solutions that are designed to balance the best HD image quality with H.264 encoding to minimise network data traffic, thus reducing total cost of ownership.

Demonstrations on the Panasonic stand (C10 in the NEC's Hall 5) will also include a 'WJ-NV200 Speed Challenge' where participants will be challenged to be the fastest on the leader board to set up an IP surveillance network using a Panasonic WJ-NV200 i-Pro network video recorder. The winner will receive a Panasonic HDC-SD60 Full-HD camcorder.

Steve Gerrard, UK and Ireland Country Marketing Manager for Panasonic Systems Networks Europe said; "This years IFSEC is going be big for Panasonic, we have some interesting stuff going down like a 3D surveillance demo, an NV200 speed test not to mention our latest i-Pro SmartHD kit, plans for a new partner accreditation scheme and the announcement of SD6 technology plus a whole host of other things to grab visitors attention."
PSNE will also show a concept in 3D surveillance on the stand demonstrating the potential for 3D video monitoring

PSNE will also show a concept in 3D surveillance on the stand demonstrating the potential for 3D video monitoring and bringing display one step closer to human vision. Stephen Gerrard, UK Country Marketing Manager, PSNE commented; "PSNE are presenting 3D concepts as a future possibility for security. While we appreciate that it's not necessarily a viable security application in today's market place, part of IFSEC is the promotion or exploration of new concepts for the security industry. Panasonic being a global AV leader means we are constantly innovating and exploring new directions for our technology in all sectors."

As the momentum in IP security builds, PSNE also builds and diversifies its range of security solutions. IFSEC 2011 gives delegates a chance to see the hardware and software solutions that cater for an evolving market. While continuing to improve analogue security products, Panasonic's IP and hybrid analogue/IP solutions are designed to make IP simple and reduce business costs.

For further information on the full range of Panasonic security products visit Stand C10, Hall 5 of IFSEC 2011 at Birmingham NEC.
Download PDF version