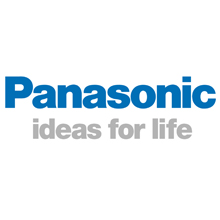 Panasonic's video surveillance platform was selected from a competitive field of five brands
Video surveillance systems from
Panasonic System Networks Company
have been chosen for a system upgrade at the world renowned H. Lee Moffitt Cancer Center & Research Institute in Tampa, Florida. The Panasonic solution was selected from a highly competitive field of 5 brands.
"Using Panasonic technology, the Moffitt Cancer Center can improve both its operational efficiency and the quality of the security they provide to patients, visitors and employees," said Bill Taylor, President, Panasonic System Networks Company of America. "We are proud to help the Moffitt team upgrade their systems, and happy to build on the long-standing relationship of the Center with Panasonic surveillance solutions."
The H. Lee Moffitt Cancer Center & Research Institute is part of the elite group of National Cancer Institute (NCI) Comprehensive Cancer Centers and occupies over two million square feet, spread over 11 buildings in and around Tampa, Florida. The facility opened its doors in 1987, and a few of the Panasonic video surveillance cameras from the original installation are still in use there today.
The initial scope of the current project includes the design and implementation of a state-of-theart video surveillance system for the main hospital, a new parking garage and three research buildings, one of which is located approximately five miles away from the main campus. Securiteam of Wesley Chapel, Florida, a Panasonic i-Pro Certified Reseller, performed that installation which was completed in December, 2009. Also assisting Panasonic in winning this high profile project was its manufacturer's rep, Security Reps of Jupiter, Florida.
Panasonic equipment used in the first phase included i-Pro Network Video Recorders, Megapixel Dome Cameras, Outdoor Pan/Tilt/Zoom Cameras, Encoders and Monitoring/Management Software.
Download PDF version
Download PDF version