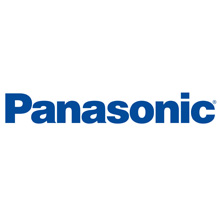 Panasonic will demonstrate a mix of surveillance, business intelligence, IT and audio-visual products
Panasonic will use Euroshop to launch its integrated solutions for retail. The company will demonstrate a mix of surveillance, business intelligence, IT and audio-visual products, designed to optimise efficiency and profitability within stores and across retail businesses.
Euroshop will play host to Panasonic's growing range of digital signage applications to suit both indoor and outdoor environments. The HD displays deliver crystal clear imagery, improving the aesthetic value of a retail store and capturing customer's attention with eye-catching visuals.
Panansonic's security systems go beyond CCTV surveillance, the business intelligence systems can not only determine hourly visitor numbers but also age and gender profiling to maximise marketing analysis. The system deploys surveillance video equipment in order to gain real-time business intelligence, helping to deliver a greater return on investment and enhancing commercial productivity.
During EuroShop, Panasonic will be announcing the launch of Cameramanager 360° in April of this year. Cameramanager 360° is the first fully cloud-based 360° camera surveillance solution and offers retailers a full view of their entire business, using only one camera. With the cloud-based video management system of Cameramanager, users are able to watch videos in multiple views such as 360°, 2 x 180° and 4 x 90°, store footage and receive notifications, triggered by smart video detection, all in the cloud.
Joerg Hufschmid, Panasonic European Solutions Marketing Manager, said, "Euroshop is the ideal opportunity to showcase the range of features our technology can provide for retailers small and large. The booth includes a range of fully integrated solutions that can improve productivity, security and the retail experience."
Panasonic's successful range of Toughbook and Toughpad for business will also be on the stand, as well as technology for point-of-sale, mobile stock control, and delivery and order management.
For more, please visit the Panasonic booth at Hall7, C25 Euroshop 2014, Düsseldorf, Germany.
Download PDF version
Download PDF version