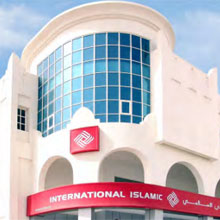 iOmniscient uses its patented IQ-180 software to detect a skimming device placed on the ATM
ATM fraud is a major problem for any bank. Fraudsters use little transparent plastic devices which are virtually invisible to the human eye to skim information off the credit cards of unsuspecting bank customers. iOmniscient has solved this problem for the Qatar International Islamic Bank. Using its patented IQ-180 software the system can detect a skimming device placed on the ATM. The system will ignore the moving hands of people at the ATM and only raise an alarm if it notices a skimming device.
The system can also automatically capture the image of the person who placed the device at the ATM. Further iOmniscient's Healthcheck system can warn the operational staff if any camera is not working properly. It can raise a warning not only if the camera is disconnected but even if it has been moved or is out of focus.
Mr. K M Asif who led the Bank's project team, said "If the system can detect just a couple of devices, it will have more than paid for itself. We expect a payback period of a couple of months".
Mr. Bharathy of the systems integrator, HCL, said "the system's ability to operate with a minimal number of false alarms because of its Artificial Intelligence based NAMS module was critical for selecting iOmniscient. We have to provide the first level support so we cannot afford a system that raises a large number of nuisance alarms. We found that only iOmniscient's Genius level system could provide us with the operational robustness we required".
Download PDF version
Download PDF version