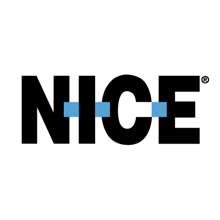 NICE Inform helps security operations in various industries manage incident information such as video data
NICE recently announced that it has installed more than 1,000 NICE Inform incident information management solutions globally. NICE Inform was the world's first such solution for the security sector, capturing and fusing diverse multimedia content, thereby enabling authentic and synchronised incident reconstruction and case management for investigations, debriefings and training purposes.
"This milestone is a testament to the success of NICE security solutions, which are installed at customer sites around the globe," said Guy Yaniv, General Manager, Surveillance Solutions, Security Group at NICE. "NICE Inform is an important element of our comprehensive offering for addressing security, safety and operational risks, which helps organisations connect information silos for greater real-time situational awareness and more thorough investigations after the fact."
NICE Inform helps Public Safety agencies and security operations in transportation, utilities and other industries capture, consolidate and manage multimedia incident information, including audio, video, text, Geographic Information System (GIS) and other data. NICE Inform fuses these different types of media into a common application and interface. It provides structure to unstructured multimedia data, seamlessly combining the information for a complete, authentic, chronological audio/visual timeline and 360-degree view.
The NICE Security Offering addresses the needs of governments and enterprises with intent-based solutions for fighting crime and terror, by anticipating, managing and mitigating safety, security and operational risks. The offering enables capturing, analysis and correlation of data from multiple sensors and systems, including audio, video, radio, geo-location and web, providing a framework for fusing data silos into a single, holistic operational view. NICE Security solutions empower organisations to act effectively in real time to prevent, manage and investigate incidents, ensuring fast resolution and debriefing, and continuous security improvements. NICE Security solutions are deployed worldwide in transportation systems, critical infrastructures, city centers and enterprise campuses.
Download PDF version