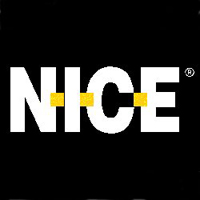 NICE Systems Ltd, the global provider of advanced solutions that enable organizations to extract Insight from Interactions to drive performance, recently announced that Shanghai Pudong International Airport has placed a 7-digit order to provide its IP-based video solution with content analytics. Shanghai Pudong Airport will use the NICE solution to enhance the safety and security for a capacity of tens of millions passengers per year.
Located in the eastern part of Pudong district of Shanghai, China, Shanghai Pudong International Airport is a major international gateway into China, handling more than 17 million passengers on international flights in 2006. The airport is planning to increase its capacity with a total of three terminals, two satellite halls and five parallel runways, for a final capacity of 80 million passengers per year.
In selecting NICE's solution Shanghai Pudong Airport will benefit from an advanced IP video security solution with real time event management, and high level of redundancy, for remotely monitoring and managing activities throughout the airport campus. NICE's solution constitutes an open IP video platform with a high- availability architecture, supported by unique features, to ensure non-stop surveillance under any condition for mission critical applications.
To ensure the safety and security of increased capacity Pudong will also apply NICE's capabilities for simultaneous advanced video content analytics to give its site managers the power to identify risk in real time, make optimal decisions, and take action that improves security efficiency. The NICE solution will enable Pudong with real-time threat detection capabilities, including automatic detection of unauthorized entry into secured areas, counting the number of people across multiple entries/exits, with trends analysis, and detection of illegally parked vehicles. Furthermore, Pudong will be able to benefit from the open distributed IP architecture of NICE's solution, which is ideal for both distributed and centralized sites and leverages IP networks.
"We are very excited to be a part of this important project and deliver Insight from Interactions to help increase the security of Shanghai's important airport,"
said Doron Ben Sira, President of NICE APAC.
"This win is another confirmation of NICE's value proposition in offering airport security with advanced IP-based, video content analytics to the world's major airports."
Download PDF version
Download PDF version