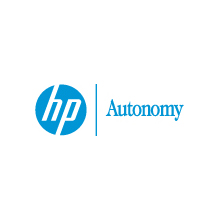 The HP Autonomy and VidSys combined platform is designed to reduce physical security risks and incidents
HP Autonomy and VidSys recently announced a strategic alliance to develop an advanced physical security information management (PSIM) platform powered by next generation video surveillance analytics.
The solution will improve the effectiveness of security professionals by augmenting VidSys' industry leading PSIM offering with analytics delivered by HP IDOL's advanced information analytics platform. The combined platform is designed to reduce physical security risks and incidents by delivering actionable intelligence from a diverse set of human information, including free text, image, audio and real-time video sources.
Social and broadcast media play an increasingly significant role in helping anticipate and mitigate potential security incidents around the world. The nature and profile of threats are constantly changing and this new generation of adversary often leaves a different digital footprint, creating potential gaps in traditional threat detection approaches. To combat this new generation of threats and stop them before they do harm, forward-thinking organisations must process, understand, and act on a vast array of information, including social media chatter, video surveillance footage, email, case files, criminal records, and physical location data to identify potential threats and take actions to neutralise the danger.
HP Autonomy and VidSys intend to collaborate to develop a solution that will address these challenges by bringing together the industry leading information platform for understanding all forms of human information, HP IDOL, with the world's leading physical security information management software solution from VidSys.
HP Autonomy is a global leader in managing, processing, and analysing unstructured data from virtually any source including surveillance cameras, incident logs, social media, and email. Powered by HP IDOL, a unique and sophisticated pattern recognition technology, HP Autonomy offers an ideal solution for security threats in the modern age. VidSys is a leading provider of PSIM software combining multiple sources of physical security data like video surveillance cameras, access control, and building management systems.
The joint solution powered by VidSys and HP Autonomy technology will increase the effectiveness and accuracy of decision making for security operators by integrating a broad range of physical and IT real-time data sources to provide a holistic awareness of the situation at hand. HP Autonomy's data management, innovative analytics and advanced video analytics capabilities, together with the physical security integration capabilities of VidSys, will provide actionable intelligence to customers requiring real-time situation management.
"We live in a world full of emerging and dynamic threats and these new types of threats require new types of solutions," said Rohit de Souza, general manager Information Analytics, HP Autonomy. "This joint solution will provide a comprehensive level of real-time situational awareness and mission critical intelligence to leaders responsible for managing security risk."
"This collaboration allows our mutual customers to seamlessly utilise HP Autonomy's cross-domain analytics from within the VidSys user interface, while fusing correlation and analysis capabilities of both platforms to create uniquely enhanced information management tools," said Michael P. Jackson, CEO of VidSys.
HP Autonomy (booth #4040) and VidSys (booth #5037) are both exhibiting at ISC West 2014.
Download PDF version