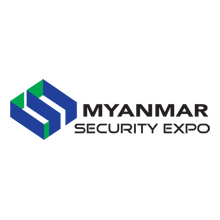 Myanmar Security Expo is an ideal business platform for companies interested in safety and security solutions
Making its debut in Yangon next year, Myanmar Security Expo will boost a first-of-its-kind commercial platform that brings together both the government and commercial security sectors to explore the business opportunities in Myanmar and the region.
Demand for security products and solutions will grow as the economy of Myanmar starts to power up, foreign investments begin flowing in, and more and more developments going underway. From surveillance products and services, perimeter security solutions for the protection of properties and facilities, fire and safety equipment, access control management system, biometric equipment and systems, RFID and smartcard technology, to data security solutions, Myanmar Security Expo is poised to be the most important business platform for international suppliers to interact, network and showcase their solutions to Myanmar and the region.
In a report published by World Bank, the Myanmar economy grew at 6.5% in 2012/13 (year ending March). Foreign direct investment grew from US$1.9 billion in 2011/12 to US$2.7 billion in 2012/13. Most of this investment was in the energy sector, garment industry, information technology, and food and beverages.
Asia Development Bank estimated that the economy will post higher growth of 7.8% in both FY2014 and FY2015, benefiting from rising investment and improved business confidence since the government started to rejuvenate and open the economy 3 years ago.
Geographically, Myanmar is well placed to evolve into a regional hub for freighted goods in Asia, due to its proximity to Vietnam, Thailand, India and China. Hence, the interest of many foreign investors in this new and exciting market.
Myanmar is afforded a 'least developed nation status' by the UN, alongside Cambodia and Laos which implies that there is lots of business potentials as the country opens up to foreign investments.
As Myanmar begins its journey to industrialisation and modernisation, many new developments have been approved and identified. These developments will require different level of security, providing potential businesses for those in the security industry.
"The launch of Myanmar Security Expo is timely to enable international security and safety product manufacturers, consultants and system integrators to reach out to property developers"
Three Special Economic Zones (SEZ) in Thilawa, Kyauk Pyu and Dawei have been earmarked for the development of deep sea ports, mixed development buildings and industrial parks/estates, with a total combined investment worth US$60 billion.
There will be a brand new airport, Hanthawaddy International Airport, nine times the size of the current international airport with an estimated investment of US$1.1 billion.
250 hotels have been approved for development in the Yangon Zone and another proposed 300 hotels in Tada Oo Hotel Zone in West Mandalay.
Other upcoming developments include residential towers, luxury shopping mall and hotel in Golden City and office buildings, hotel, apartments and clubhouses in Dagon City 1.
The Myanmar Ministry of Energy has granted exploration rights to 9 international companies for 13 onshore blocks in 2013, and another round of bidding is also underway for 11 shallow-water and 19 deep water offshore oil and gas exploration blocks.
National full services telecommunications licenses have been awarded to two foreign companies.
"The launch of Myanmar Security Expo is timely to enable international security and safety product manufacturers, consultants and system integrators to reach out to property developers, commercial and industrial building owners, mine owners, oil & gas companies, airport operators, banks, hoteliers, and any companies who need to secure their data and facilities. We see great opportunities and wish to encourage international players to join us to explore this emerging market," said Mr Jason Ng, Executive Director, MP Singapore Pte Ltd, the organiser of Myanmar Security Expo.
Happening from 2 to 4 September 2015, Myanmar Security Expo will be the only security exhibition that is dedicated to the security community in Myanmar and the region, and is an ideal business platform for companies which are interested in safety and security equipment and solutions. The three-day event will host some 100 international and local exhibitors with around 5,000 trade and professional visitors.
Download PDF version