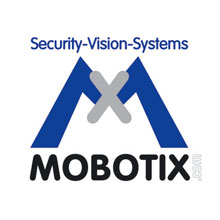 Mobotix's Q24 hemispheric cameras has a 180-degree, panoramic field of view with just a single lens
MOBOTIX Corp., an industry-leading provider of high-resolution, network-based security solutions, recently announced that Graybar Canada, a wholesale distributor of electrical equipment including surveillance solutions, has deployed more than two dozen MOBOTIX cameras between its Markham and Halifax branches in response to loss prevention issues and vandalism. Graybar chose the MOBOTIX system for its ability to reduce camera counts with panoramic views, as well as its low costs and reduced bandwidth requirements.
Graybar Canada installed MOBOTIX DualNight M12 cameras to secure the perimeters of each branch and help curb vandalism issues in Halifax. In addition, Graybar leveraged the MOBOTIX Q24 hemispheric technology to secure its 40,000-square-foot warehouse in Markham with just six cameras. The Q24 camera allows for a 180-degree, panoramic field of view with just a single lens, which enabled the equipment supplier to limit the cost of the system by deploying significantly fewer cameras.
"The No. 1 reason we chose MOBOTIX is the fact that we can take one Q24 and with it see a view that would normally take four to six cameras to provide. The real estate you get from just one camera is amazing," said Angelo Giancoulas, Technology Solutions Specialist, Graybar Canada, who installed the system at the Markham branch. "We knew that if we went with the Q24 as our primary device in the warehouse, we would receive more coverage for less upfront investment. Furthermore, the camera is so discreet that many people assume it's a smoke detector or speaker. What they don't know is that it is providing a complete bird's eye view."
Graybar Canada found additional ROI and utility by deploying MxControlCenter, professional video management software included with the purchase of MOBOTIX cameras at no additional charge, to allow for an unlimited amount of users. This enables the company to quickly and easily grant access to camera feeds for any employee who might need it. In addition, MOBOTIX's low bandwidth requirements have reduced stress on the company's network.
"We know the product well because we sell the product, and our IT group was really sold on the minimal bandwidth and storage requirements," said Sean Fraser, Technology Solutions Specialist, Graybar Canada. "Add in that you can configure each camera separately, and your functionality is limitless."
"Graybar Canada selecting MOBOTIX to secure their facilities really speaks to the legitimacy of our value proposition," said Steve Gorski, General Manager, Americas, MOBOTIX. "They are familiar with products from many different companies, but they feel that our decentralised approach to surveillance best fit their needs. We are excited that they have found tremendous value in our unique products."
Download PDF version