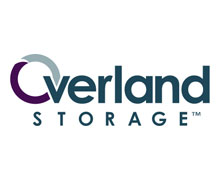 SNP Security combined MOBOTIX and Overland Storage Snap Server in a joint solution
Based in Sydney, Australia, SNP Security is the largest privately owned security firm in Australia, with over 85 years of security experience. SNP Security provides integrated security solutions, including personnel services, electronics and monitoring services. Companies of all sizes and industries use SNP Security to protect their infrastructure, including Australia Post and Sydney Airport - a client of over 40 years.
SNP Security possesses expertise in delivering electronic surveillance systems, when quality and reliability are absolutely essential. A team of expert engineers design, install and maintain professional video surveillance systems in a variety of corporate and municipal settings. One such account is one of the largest financial institutions in Australia, which hired SNP Security to completely overhaul its video surveillance system.
The challenge


The financial institution's video surveillance system employed dated technology that suffered from a variety of complications. Comprised of analog cameras and PC-based Digital Video Recorders (DVRs ), the system could no longer scale to meet the financial institution's changing needs. The system consisted of a single, 16-channel DVR that processed video input from cameras throughout the site. Since all 16 channels of the DVR were utilised by the existing system, the installation of any additional cameras would require an additional DVR to manage their operations.
Due to the inherent security risks of Windows-based DVRs, the financial institution's policy also prohibited the video system from being attached to the network. This caused the system to become not only physically separated from the larger infrastructure, but from the IT consciousness, as well. This caused the video surveillance system to be omitted from routine system and network upgrades, since all planning revolved around the non-PC infrastructure that housed essential customer and business data. With each upgrade, the video surveillance system became increasingly isolated and thus largely neglected.
Once the needs were fully assessed, SNP Security selected MOBOTIX IP network cameras as the video source
There was no capability to review video output in realtime, or in an integrated fashion. Instead, any such review required the use of low-bandwidth phone lines, making the performance of such activities burdensome and time consuming. Camera resolution was also a significant issue, with low resolution images that were incapable of displaying sharp visual details, should any problem arise in the financial institution that required a comprehensive review of the captured footage.
Since the advancement of analog components effectively halted with the advent of digital technology, the financial institution realised that these gaps would remain permanent. In fact, the gaps would only become more pronounced as the financial institution's needs increased, while the available technology remained stagnant.
Needs of the new system


As it designed a new solution to the financial institution's needs, SNP Security first determined the need for an intelligent system with fully programmable cameras, possessing the flexibility to modify settings based on pre-set trigger events. It was also essential that the cameras and their storage work in a non-PC environment for added reliability and enhanced security of the system, itself. This would enable the entire system to be integrated with the financial institution's existing IT infrastructure, thereby automatically including it in upgrade and routine maintenance plans.
SNP Security consultant Neil Whipp was passionate about employing new technology that would provide for high resolution images today, along with built-in flexibility for future growth to correspond with the financial institution's future needs. "Using newer digital technology, we can get anywhere from 1.3 megapixels to 3.0 megapixels, and it's only going to get better", explained Whipp. He was also determined to design a system that would write directly to storage and enable users to view live images from multiple cameras, as well as from the storage device.
"MOBOTIX and Snap Server provided the perfect solution," said Whipp
The video capture solution

Once the needs were fully assessed, SNP Security selected MOBOTIX IP network cameras as the video source. The MOBOTIX cameras were the ideal solution for the financial institution's needs, offering a fully intelligent system that could be pointed directly at storage. Each camera would provide 1.3 megapixel images, which is 12 times the resolution of the financial institution's existing analog cameras.

To complete the first installation, 33 MOBOTIX cameras were employed to provide 34 distinct images throughout the facility. The cameras were pre-programmed to continuously capture two frames per second, then automatically ramp to the industry-standard six frames per second when triggered by a pre-established alarm input such as video motion or sound detection. With three digital zoom levels and true color capture, details such as facial features could be captured and viewed, as needed.

The cameras were quickly set up and managed using the MxControlCenter, the MOBOTIX video management software that is available free of charge from the company's Web site. The MxControlCenter provides a single interface for monitoring the output from an unlimited number of local or remote cameras, or to facilitate time searches and time synchronous playback of stored video.

Each camera manages its own storage and was programmed to utilise the MOBOTIX proprietary MxPEG format to minimise network load. Though the cameras also support the MJPEG format, MxPEG format requires far less capacity than MJPEG, enabling far less demand on the Corporate network, as well as on the storage device.

By setting the camera to use an MxPEG stream (codec), significantly lower data rates are required, as compared to MJPEG. A camera set to VGA resolution at a rate of 25fps would require 10GB per 24-hour period per camera, at full frame rate including audio. At 6fps, the same camera would only require 2.5GB per 24-hour period, at time lapse including audio.

The storage solution
Overland Storage Snap Server line of storage systems were completely compatible with the MOBOTIX cameras
Snap Server was selected for the storage solution. Utilising a Linux-based operating system for reliability and security, the
Overland Storage
Snap Server line of storage systems were completely compatible with the MOBOTIX cameras and could be integrated into the financial institution's existing LAN without problems. Snap Servers also provide remarkable scalability, from 160GB desktop units to 19-inch rackmount systems that can scale from 1TB to 66TB of storage capacity, so the storage purchase for this installation could be limited to only what was actually needed. Moreover, the scalability of the Snap Servers left the door open for future growth, if the financial institution's surveillance or archiving needs grow.
Since the financial institution's storage needs were relatively small, three Overland Storage Snap Server 110, 500 GB units were chosen. 11 camera images were pointed at each Snap Server to balance the load and each Snap Server was configured to run independently on the corporate LAN.
Results


The new surveillance system has been in place for over one year and the results have exceeded the financial institution's expectations. Three 750 GB Windowsbased Pentium-class DVRs have been replaced by three desktop-sized Snap Server 110 units.
Hardware that was dramatically out of date in a continually worsening situation by virtue of its orphaned status was replaced with current technology attached directly to the Corporate LAN, thereby including it in all future upgrades and routine maintenance. Windowsbased DVRs with stability and security issues have been replaced with Linux-based Snap Servers for maximum reliability and security. Low resolution analog video was replaced with 1.3 megapixel true color video with digital zoom, enabling the administrator to view details of specific images such as facial features.
By all measurements, the MOBOTIX/Snap Server solution implemented by SNP Security has been an overwhelming success. The financial institution's current video surveillance needs are well in hand and any future growth can be easily managed through the intelligence of the MOBOTIX cameras, coupled with the scalability of the Snap Servers. Moreover, the initial SNP Security plan incorporated the potential for growth in the financial institution's surveillance needs. Quite simply, the plan is to add more MOBOTIX cameras and Snap Server 110 units, as necessary, providing unlimited extensibility of the solution. Should the financial institution's archiving needs increase, the solution is equally uncomplicated. Changing the current Snap Server 110 to a larger Snap Server system would be a quick hardware adjustment that would not require any modification to the software or underlying infrastructure.
"
MOBOTIX and Snap Server provided the perfect solution
", said Whipp. "
The cameras are fully intelligent and no third-party software is required to manage the cameras or the storage. By combining MOBOTIX and Overland Storage Snap Server in a joint solution, we were able to provide this customer with distributed intelligence combined with distributed storage.
"
Download PDF version