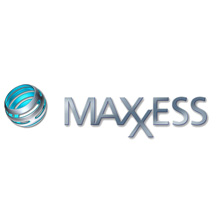 Maxxess' eFusion will be displayed at stand D65 in Hall 5 at IFSEC 2012
Visitors to stand D95 in Hall 5 at IFSEC 2012, which takes place at the NEC Birmingham on 14th -17th May, will be able to see a demonstration of the latest version of Maxxess' eFusion Event Management software and its connectivity to many of the industry's third party security systems.
eFusion is able to interfaces with over forty video manufacturers, most intrusion panels such as Ademco, Bosch, DMP, Scantronics, and Honeywell and major fire panels including Notifier, Gent and Siemens.
eFusion also integrates to thirteen unique application modules to provide Active Directory, Building Management, Remote Monitoring and Identity Management solutions.
Maxxess will also be taking the opportunity at IFSEC to show their solution for protecting isolated workers which is designed to conform to the law regarding lone workers. The law covers any employee who performs an activity that is intended to be carried out in isolation from other workers without close or direct supervision or when someone is working out of sight with another colleague. Such staff may be exposed to risk because there is no one to assist them.
The Maxxess solution is the first security solution to combine protection for facilities and lone workers in one system. Examples of lone workers are:
Teachers in classrooms
People working at home such as telecommuters
Mobile workers such as salesman, transport drivers, visiting nurses and repair technicians
People working outside normal business hours, such as security guards and cleaning personnel
Self-employed people
People who work apart from their colleagues such as receptionists, retail clerks, service station attendants
The last worker to leave the facility at night
Recently, Maxxess received the Nelson award for its work in protecting isolated workers.
Download PDF version