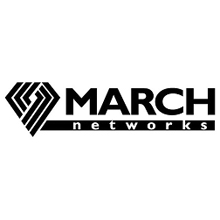 March Networks has selected Pixim's Seawolf chip which is ideal for no-compromise IP dome cameras
Pixim Inc.,
a leading provider of imaging chips for enterprise security cameras, announced that global IP video solutions provider
March Networks®
has introduced a new fixed IP dome camera integrating Seawolf, Pixim's latest chip technology. The compact VideoSphere® CamPX MicroDome is an ONVIF-compliant, standard-definition camera with the industry's proven best wide dynamic range (WDR). It delivers clear colour images in extremely low-light conditions (0.1 lux), as well as crisp black and white images with its true day/night capability.
"
The CamPX MicroDome is the latest addition to our portfolio of innovative and cost-competitive IP cameras,"
explains Fabrizio Colciago, chief technology officer for March Networks.
"With Pixim's Seawolf chip as the base, we are pleased to deliver the industry's first WDR camera able to produce accurate colour in "near-dark"conditions, and expect it to compete aggressively in the market.

"March Networks has selected a chip that is ideal for no-compromise IP cameras,"
says John Monti, Pixim's vice president of marketing and business development.
"Users of this MicroDome in enterprise security applications will benefit from Seawolf's global electronic shutter, progressive scan image capture, and support for full D1 resolution at 30 frames per second."
Download PDF version